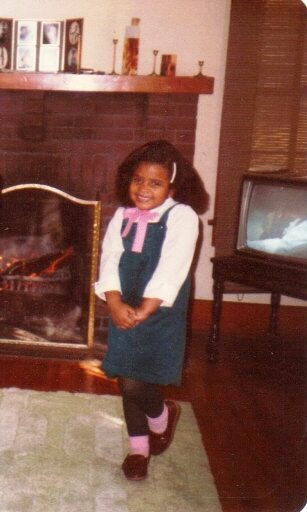 Amelia was born in coal mining country in eastern Kentucky. Her family moved to Knoxville in the early 80s when Amelia was 4 after her mom got a job at Baptist Hospital where she worked until the hospital closed. Initially, the family lived in North Knoxville. Amelia went to Belle Morris Elementary for Kindergarten and was a member of the Girl Scouts. Later, the family moved to Sherrod Road in South Knoxville where she lived until she moved to the dorms at UTK. Amelia attended South Knox Elementary and South Middle, and after the schools in South Knox were merged, she went on to attend South-Doyle Middle and graduated from South-Doyle High. During high school, Amelia worked as a weekend page at Lawson McGhee Library downtown, eventually moving to a part-time position with benefits that she held, off and on, until law school.
After high school, Amelia attended the University of Tennessee (Knoxville) and graduated with a B.A. in Comparative Studies of Race and Ethnicity, a degree she was able to design herself through the College Scholars program at UTK. The Comparative Studies of Race and Ethnicity degree allowed Amelia an opportunity to explore topics that cut across group experiences in the U.S. and around the world. Focusing primarily on the U.S. experience, Amelia's degree explored how U.S. domestic and foreign policy, law, history, culture, and society are formed and the how racial and ethnic difference impacts debate and policy regarding issues such as immigration, citizenship, empire and expansion, defense, diplomacy, public welfare, social justice, and human rights.
During her undergraduate studies, she also traveled and lived abroad. In 1998, she spent the summer in Urbino, Italy through one of UTK's summer study abroad programs and returned a year later for a full year of study. Separate from her studies, she made the decision to conduct a research project with Senegalese street vendors she befriended who poured into the sleepy town of Urbino every weekend to sell handbags and purses, in an effort to learn their story and to create a short documentary of their experience that might help others understand the challenges they face. In 2000, she traveled to Ghana to work for the Legal Resources Centre, where she researched the right to work of Sierra Leonean refugees, as well as the human rights implication of water privatization in Ghana.
While a student at UTK, Amelia continued her part-time job at the library and served as coordinator of the campus Amnesty International chapter, organizing campaigns against university apparel being made in sweatshops and for better pay for employees. Below, Amelia poses in front of the rock at UTK after painting it with fellow student activists. She was also a member of the Cultural Attractions Committee, helping bring performing arts to campus, and the Wesley Foundation, which provided an office for many of the activist groups on campus. Additionally Amelia served as the Tennessee Legislative Coordinator for Amnesty International where she developed advocacy plans, lobbied Congress for various human rights legislation, and conducted trainings for university students.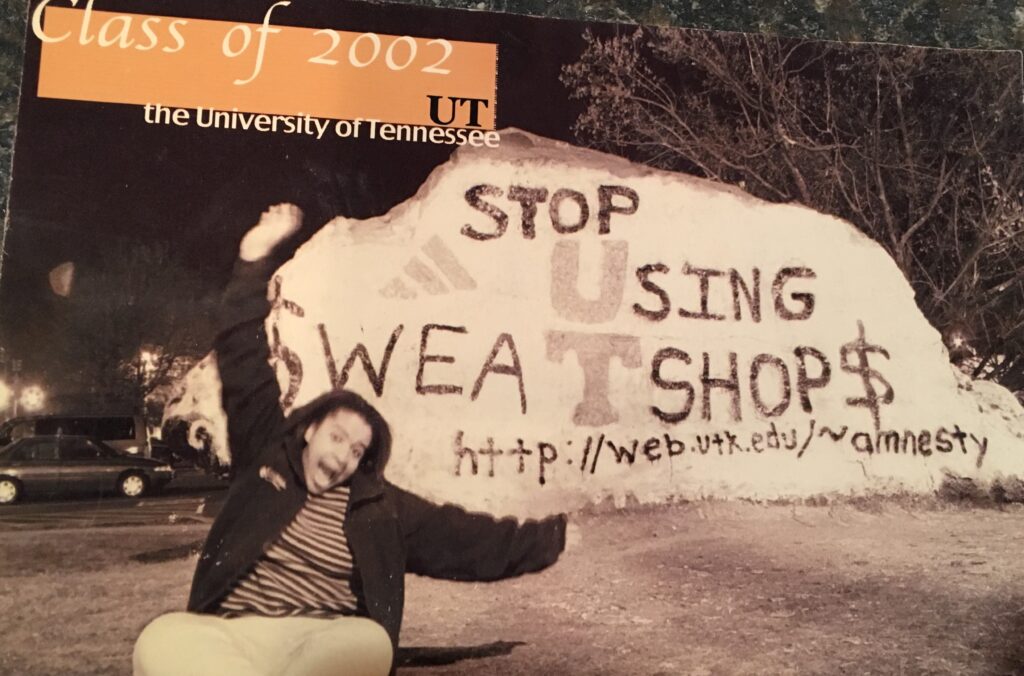 After graduating from UTK, Amelia moved to Washington, DC to study law at American University Washington College of Law (WCL) where she would graduate with specializations in International Human Rights Law and Gender and the Law, earning both her Juris Doctorate and L.LM (master of laws) degrees. She volunteered with Election Protection and interned at the Lawyers' Committee for Civil Rights Under the Law where she worked with the Minority Business Project researching and drafting memoranda on issues relating to minority contractors and government procurement programs. Amelia had the opportunity to study at the University of Utrecht for a semester of law school where she studied ombudsman law and cases of international reparations. During the summers, she clerked for Judge Louisa Abbott in Savannah, Georgia and volunteered at the Amnesty International office in Nederland, Colorado, where she learned to whitewater kayak and worked part-time with a home cleaning service–a summer she learned many new skills.
While at WCL, Amelia worked as program coordinator at the WCL Center for Human Rights and Humanitarian Law, designing and implementing human rights programming such as the Genocide Teaching Project, which trained and facilitated law students teaching the lessons of genocide in high schools. Part of Amelia's job responsibilities also included planning and implementing over 60 events and conferences each year for the Washington, DC community on various human rights issues from public education to the human rights obligations of cities recovering from a natural disaster. In 2007, she published an article concerning racial inequalities in the U.S. public education system and U.S. non-compliance with international treaty norms, which led to her being a contributing author to the U.S. Human Rights Network's 2008 shadow report on U.S. compliance with the Convention on the Elimination of all Forms of Racial Discrimination.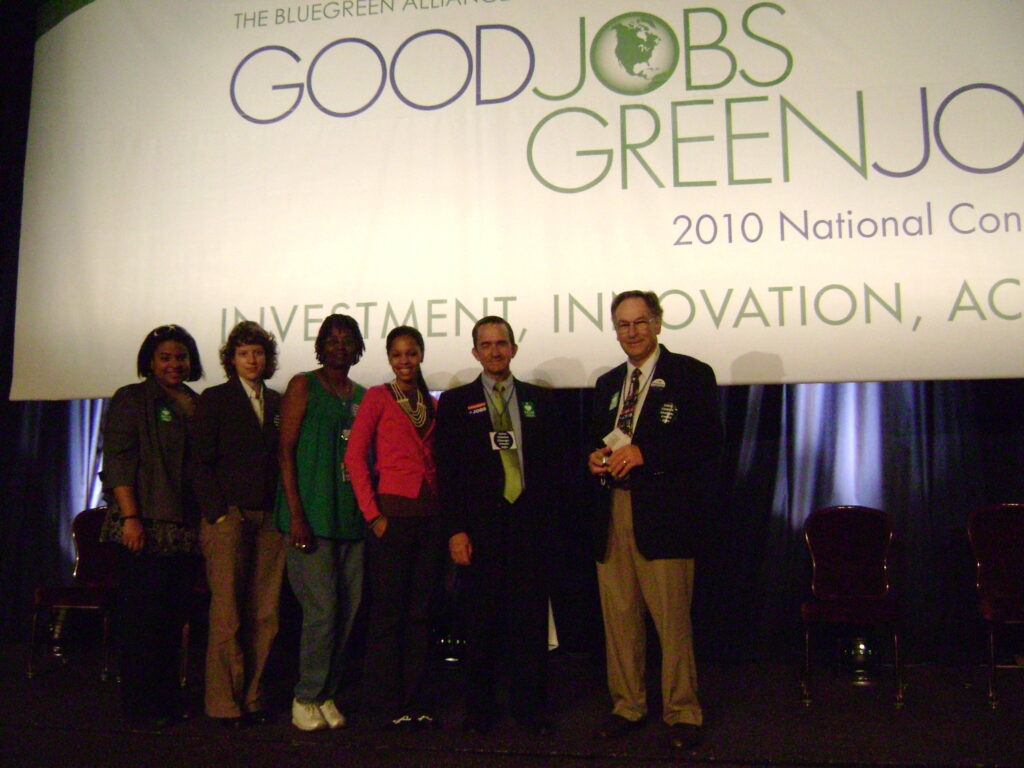 Amelia moved back home to Knoxville in 2009 to lead one of the oldest grassroots organizations in Tennessee, Statewide Organizing for Community eMpowerment (SOCM). For over four years, Amelia helped lead the organization through theory of social change and visioning workshops as well as anti-racism trainings, exploring what it means to be an anti-racist organization. She helped move the organization from one with a reputation for its environmental justice victories to an organization known for its social and economic justice work as well.
Following her time at SOCM, Amelia became executive director of Peace Brigades International-USA. Peace Brigades, an international organization founded in 1981, pioneered the practice of protective accompaniment, a strategy of nonviolent intervention in conflict zones that provides international advocacy support and a physical presence for human rights defenders who are being threatened for the work they do. In addition to her work with PBI, Amelia serves on the Board of Directors of the Birdhouse Community Center, is an active member of the Coalition to Stop School Pushout, the Progressive Action Committee's Police Reform group, and was a founding member of Black Lives Matter Knoxville and the City Council Movement. In 2017, Amelia ran her first campaign for a seat on city council, tying for second in the primary with former state rep Harry Tindell and then moving on to secure over 2,000 write-in votes, 20% of the vote, in the general election.