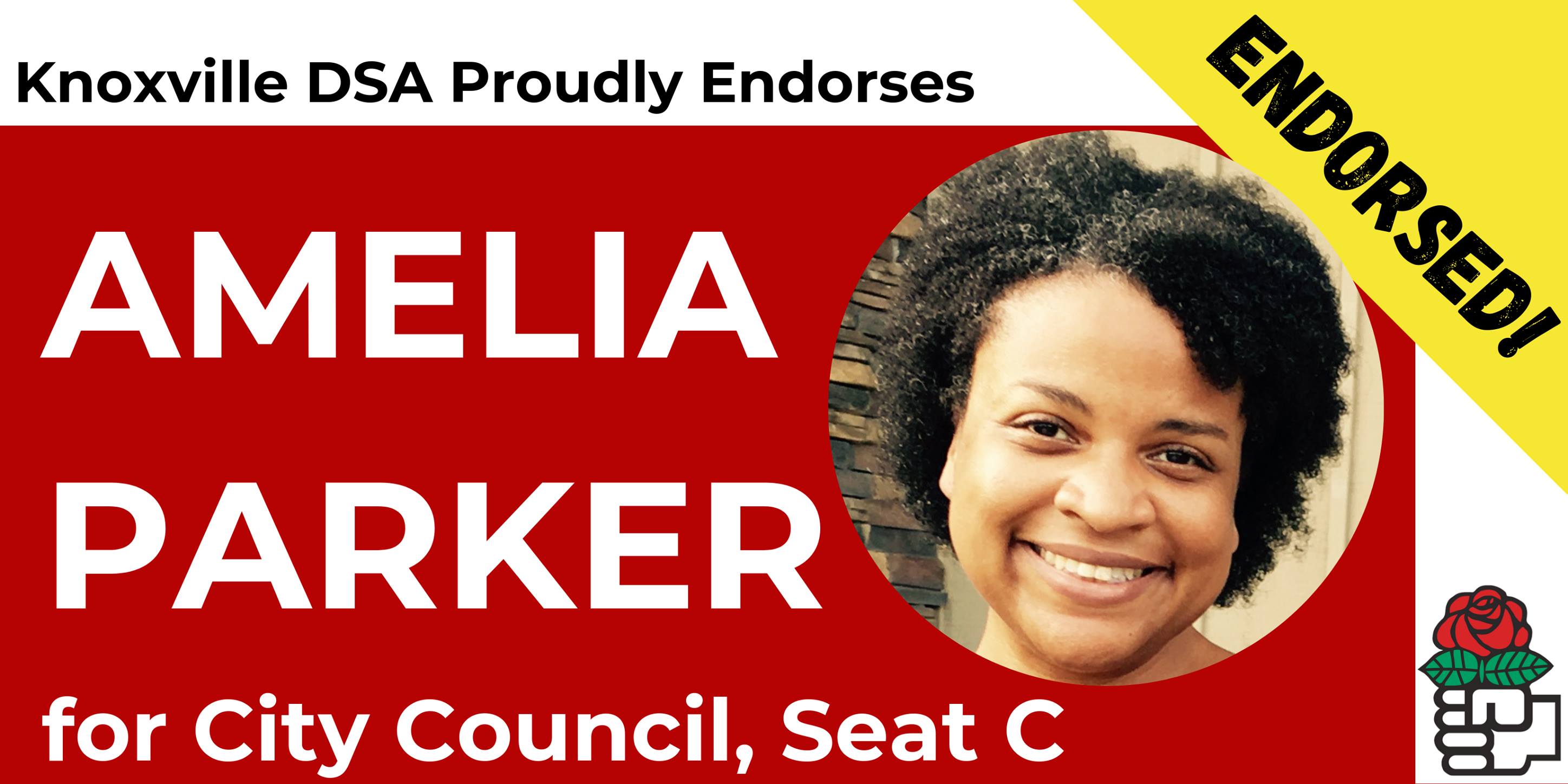 Democratic Socialists of America - Knoxville
Amelia is honored to receive the endorsement of the Democratic Socialists of America - Knoxville chapter, along with her fellow City Council Movement-endorsed candidates, Charles Al-Bawi and David Hayes. Our local DSA chapter has fully embraced our Knoxville for All platform and I am grateful for their support in this campaign as well as all of the work they do as a chapter to move Knoxville and our country towards one that works for all.
United Campus Workers- Communications Workers of America 3865, Tennessee's Higher Education Union, has voted to endorse human rights advocate and community organizer Amelia Parker for Knoxville City Council At-Large Seat C.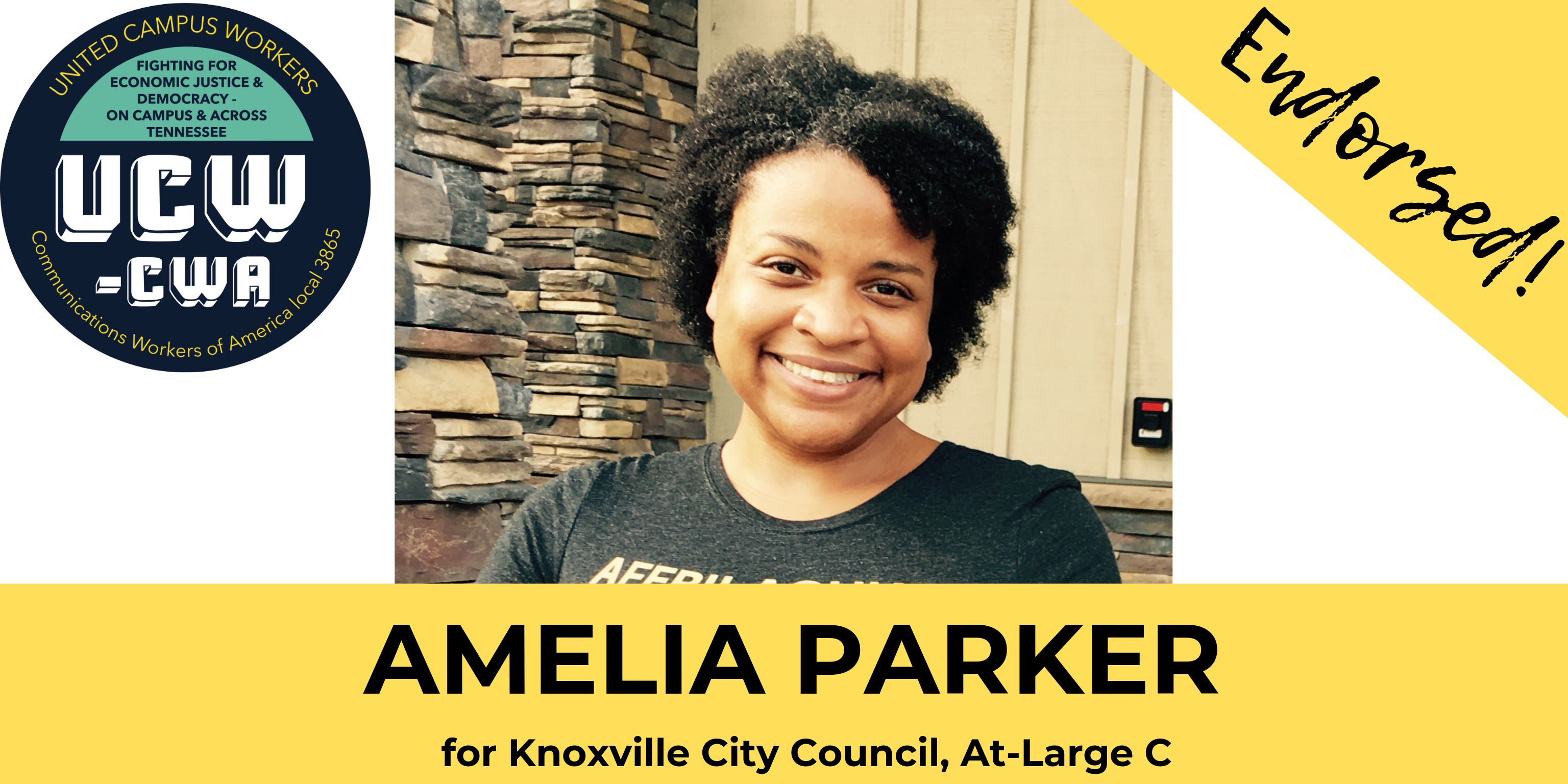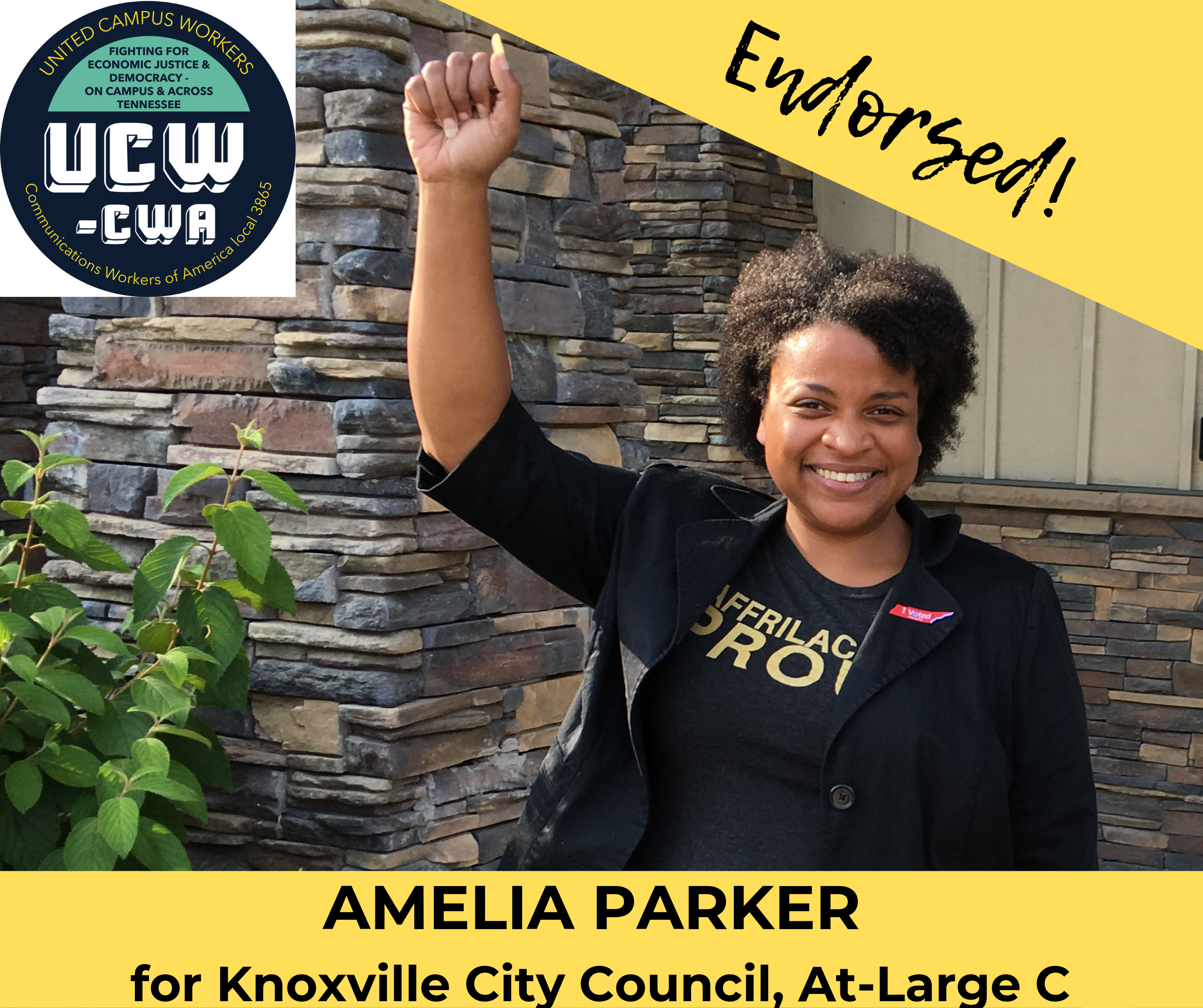 "As a university worker for nearly 20 years and a Knoxville resident for almost that long, I'm familiar with the challenge of pushing for real democracy and transparency against institutional inertia. That's why I'm excited that my union, United Campus Workers, has endorsed Amelia Parker for the Knoxville City Council. She has the commitment and the knowledge to truly build towards a Knoxville for All, and that matters to all of our members who are Knoxville residents"
-Tom Anderson, Chair, UCW Legislative and Political Action Committee
Amelia Parker commented, "The University of Tennessee is one of the largest employers in our city and a valuable asset to our community. Knoxville is a stronger, more vibrant city when our residents are happily employed in jobs that pay living wages with employers who treat them with dignity and respect. I am proud to receive the support of a group like the UCW that works tirelessly everyday to ensure that the university employees in our state, and region, receive the treatment and compensation that they deserve."
The Vote Amelia Parker Campaign is a proud advocate of unions, and a strong, local, democratic economy.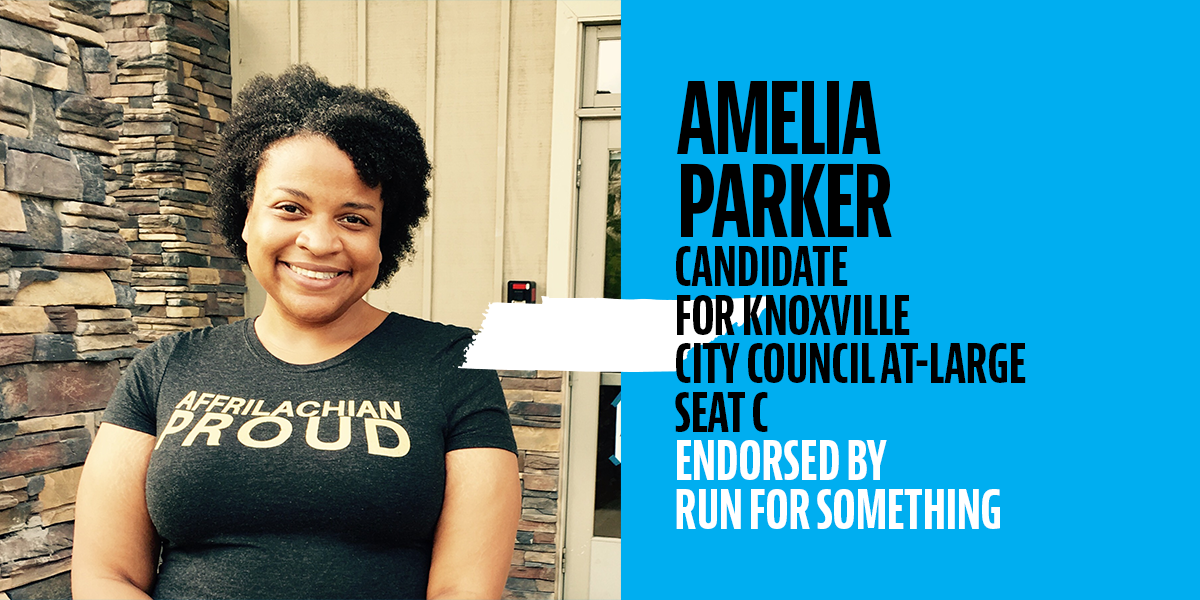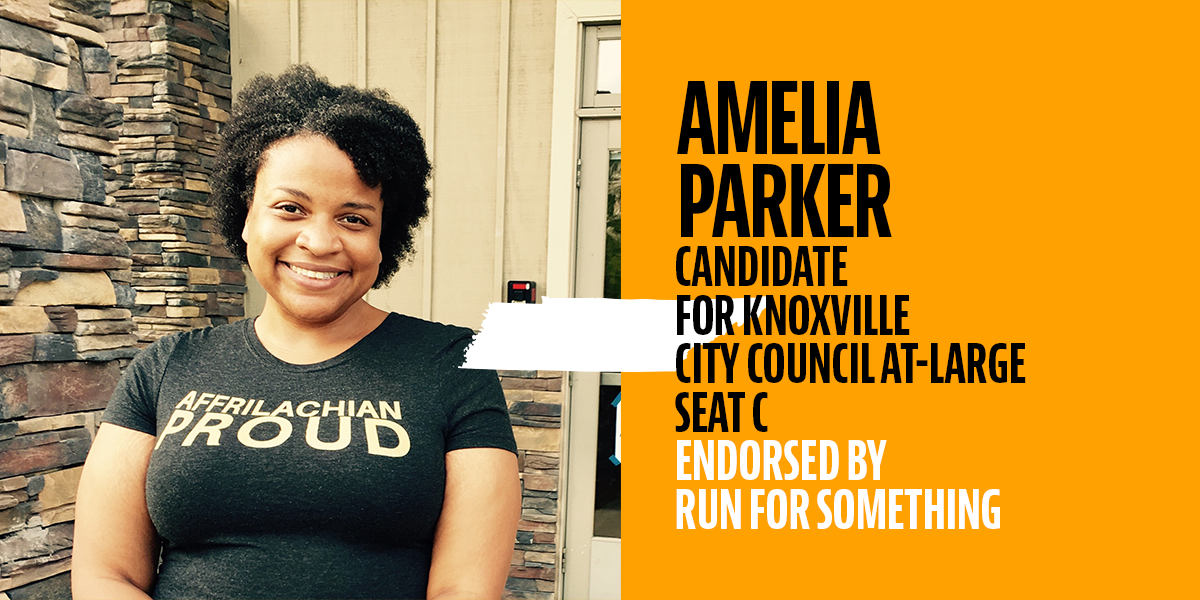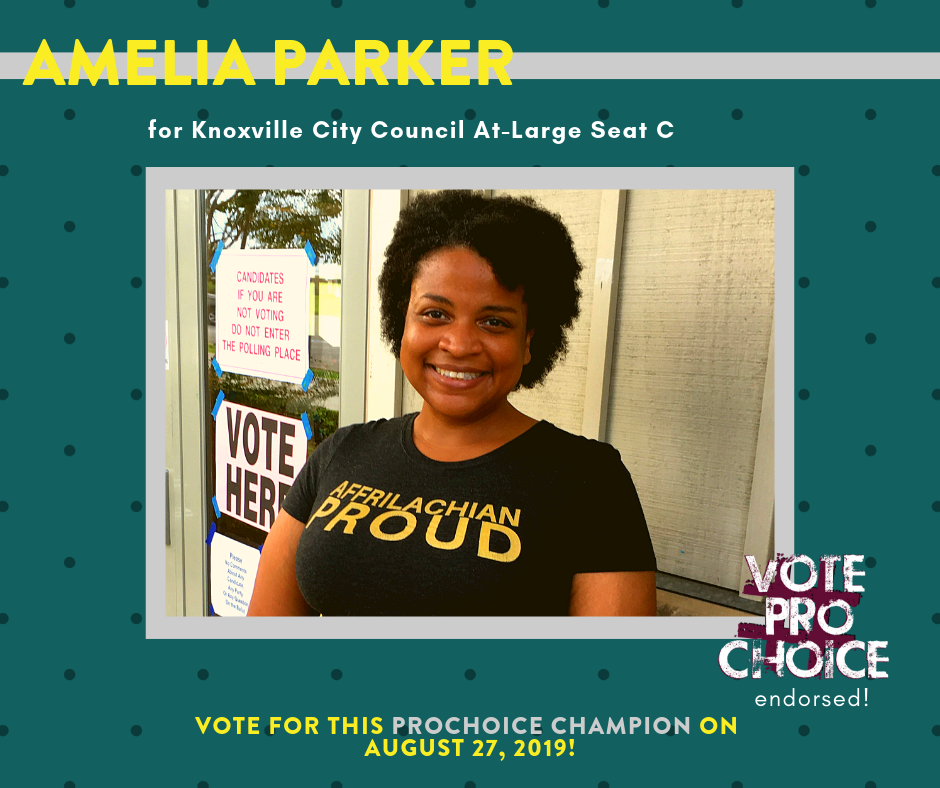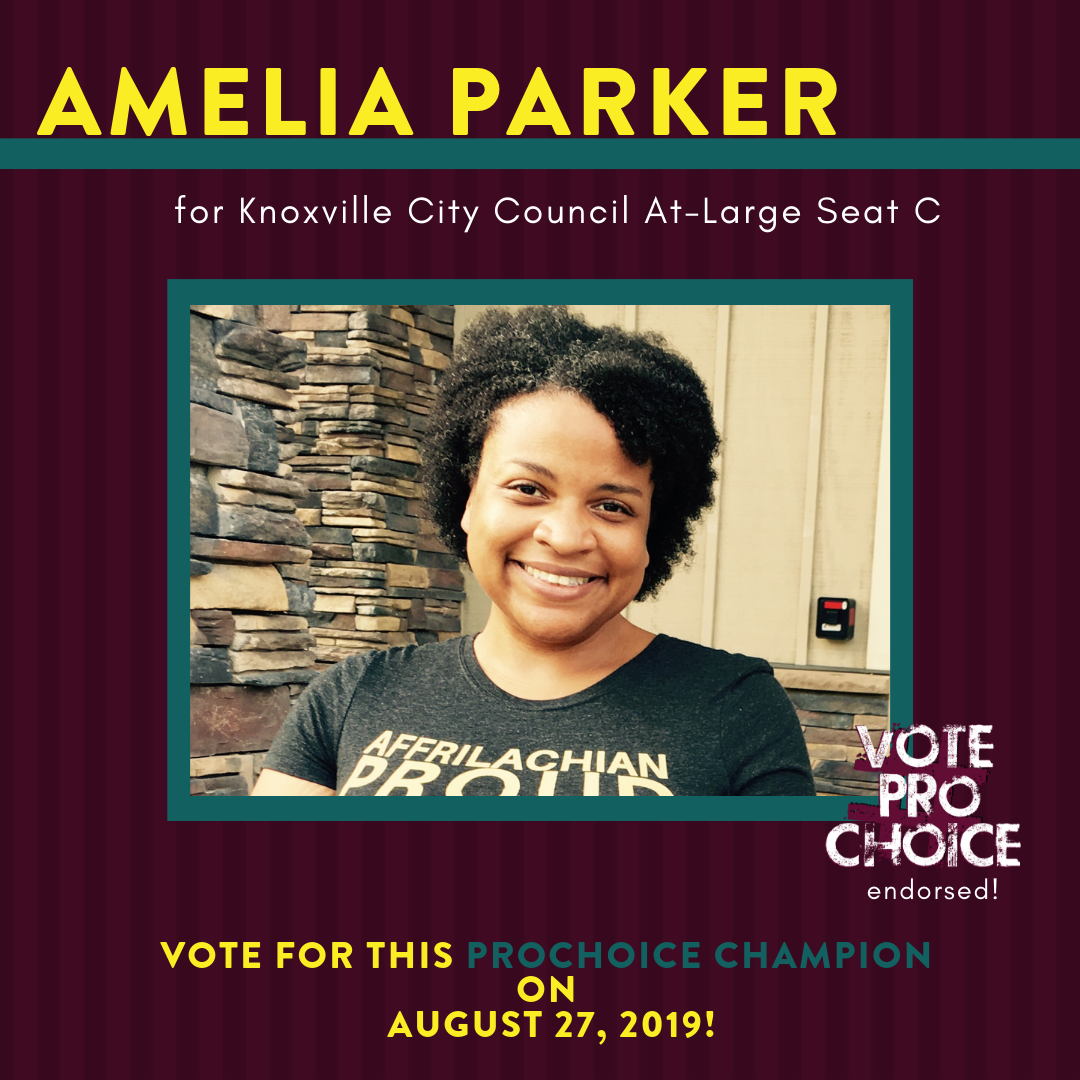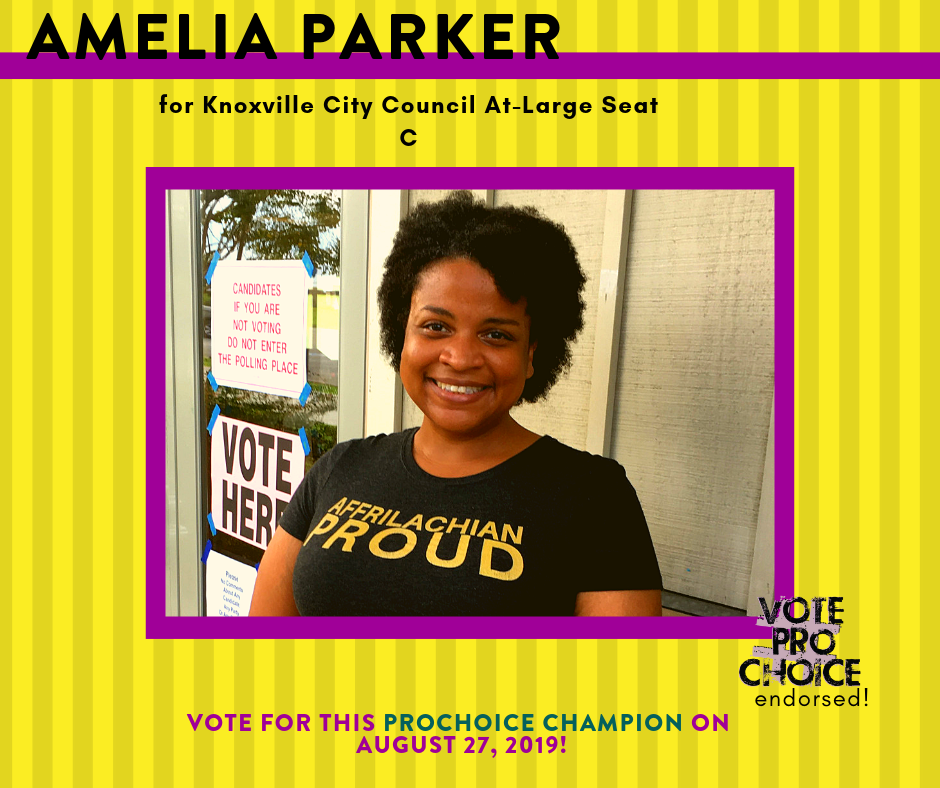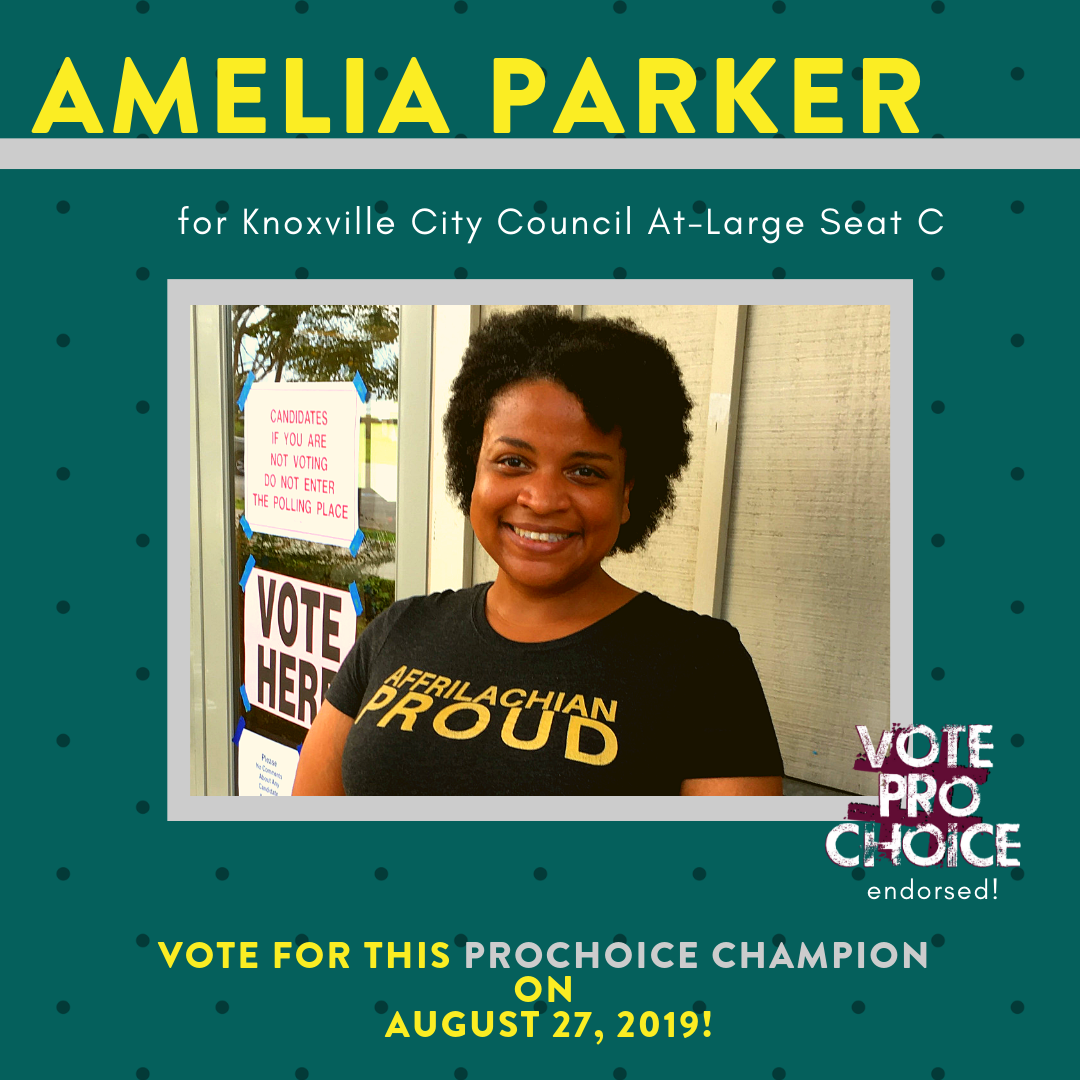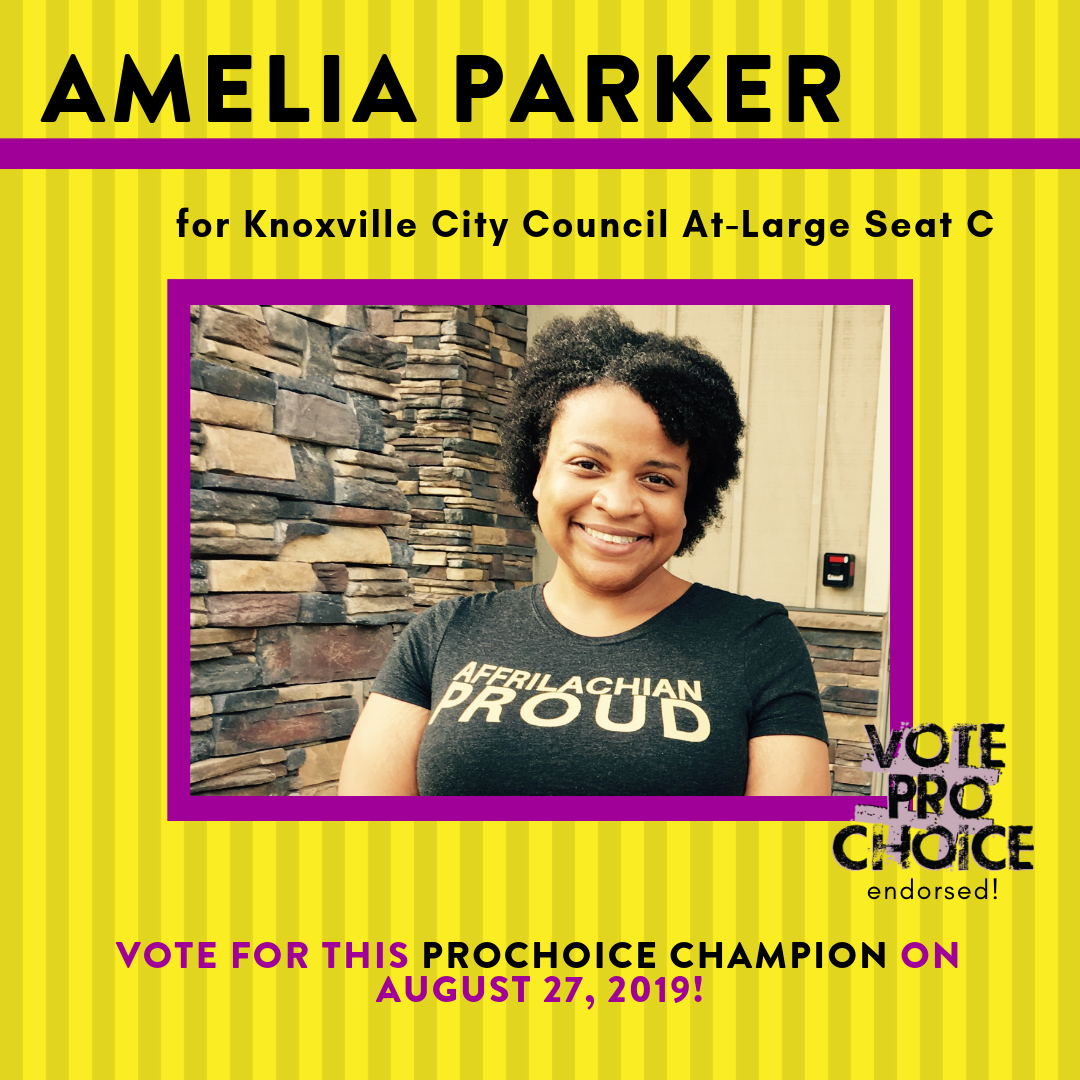 Amelia is honored to receive the endorsement of #VOTEPROCHOICE, a radically inclusive nationwide political engagement project dedicated to identifying and supporting prochoice champion candidates up and down the ballot.
"I've been endorsed by #VOTEPROCHOICE because I'm a prochoice champion! I believe that all people should have access to essential healthcare services like birth control, and safe, legal, and affordable abortion. Reproductive rights and freedoms must be protected, especially as a woman's right to control her own body comes under attack in state legislatures across the country, including here in Tennessee." - Amelia Parker